1. TrailBlazer SS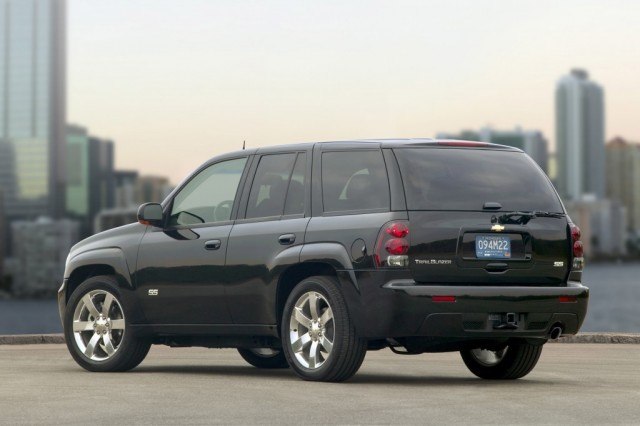 Starting off is the Trailblazer SS, an unassuming SUV that doubles as a prime example of what a sleeper should look like. No gregarious wing, staggered alloy wheels, or obnoxiously loud over-sized exhaust here, just a slightly lowered ride height, some air intake ducts up front, and a cold air intake lurking beneath the front bumper.
Utilizing a hulking 6.0-liter engine that produces 400 pound-feet of torque and 385 horsepower, the LS2 V8 out of the Corvette, Pontiac GTO, and Chevy SSR from that period does a damn good job of transforming the ordinary into the extraordinary. With its stiffer suspension and firmer bushings, limited slip filled 9.5-inch rear axle, larger rotors, and Corvette brake pads, it's pretty obvious why the short-lived TrailBlazer SS finds its place here.
2. Corvette Grand Sport
It may not have the most robust GM engine in it, but the appeal of the Grand Sport Corvette remains undeniable. First seen as a full-blown track car in 1963, the Grand Sport has transformed into a vehicle that takes the regular Stingray's naturally aspirated LT1 6.2-liter V8, and attaches it to the optional dual-mode exhaust system as standard fare, along with a dry-sump setup off the Z51. While this means it still produces far less than a Z06, with 460 horsepower and 465 pound-feet of torque, power numbers are not what will make this model one of the classics someday.